The event has passed.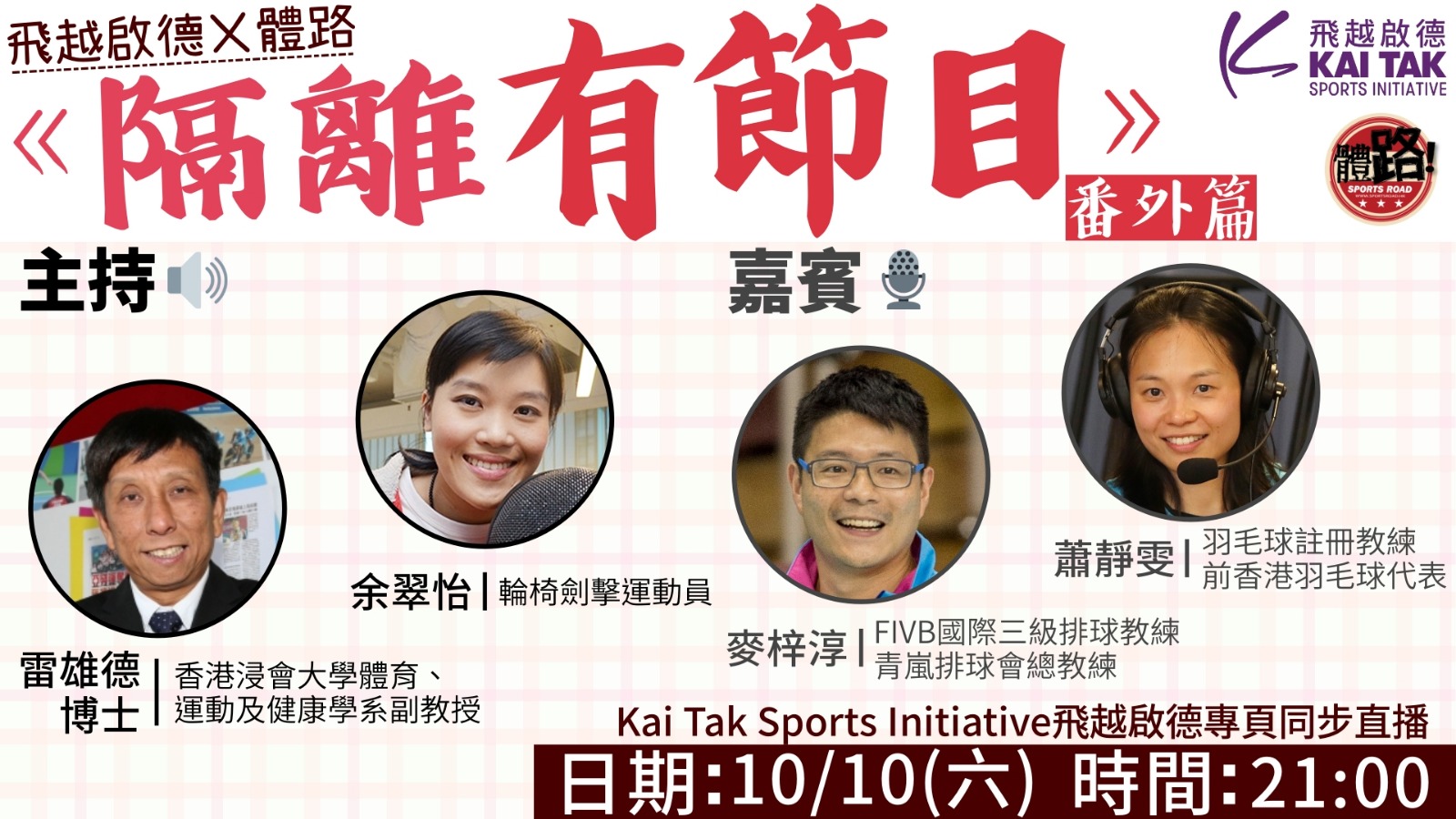 A four part series of online talks hosted by Paralympic gold medalist, Yu Chui Yee and Hong Kong Baptist UnivThe hosts will lead a conversation with elite athletes including swimmer Stephanie Au and karate athlete, Lee Chun Ho to learn about their experiences and how they continued to stay active during the pandemic.ersity Associate Professor for Physical Recreation and Wellness, Dr. Lobo Louie, to understand more about staying active when staying at home.
Archive:
Home exercise


Guest:Stephanie Au (Swimming), Lee Chun Ho (Karate)
Return to Play


Guest:Professor Patrick Yung (Chairman, Department of Orthopaedics and Traumatology, CUHK), Angel Wong (Gymnastics)
Can't exercise during the pandemic, focus on mental health


Guest:Lui Lai Yiu (Hurdles), Karen Lo (Sport and Performance Psychologist)
Sports coaches life during the pandemic


Guest:Jason Mak (Volleyball coach), Jenny Siu (Badminton coach)
You can join the talks through KTSI Facebook or SportsRoad website and Facebook.